It's almost time. Time to say goodbye to 2019. Time to gear up to welcome in the new year.
As Bangladesh's leading interior design firm, Imagine Interiors has rounded up the top 6 home design and decor tips to get you ready to welcome the new year 2020.
This list of design and decor tips is based on 3 main principles
New, eco-friendly/sustainable building materials to reflect the modern eco-consciousness.

New colours to change the image of your home in the new year.

New features that add value to your home.
You can even think of this as a New Year Resolution to have a brighter, cleaner and greener home in the new year.
Go Solar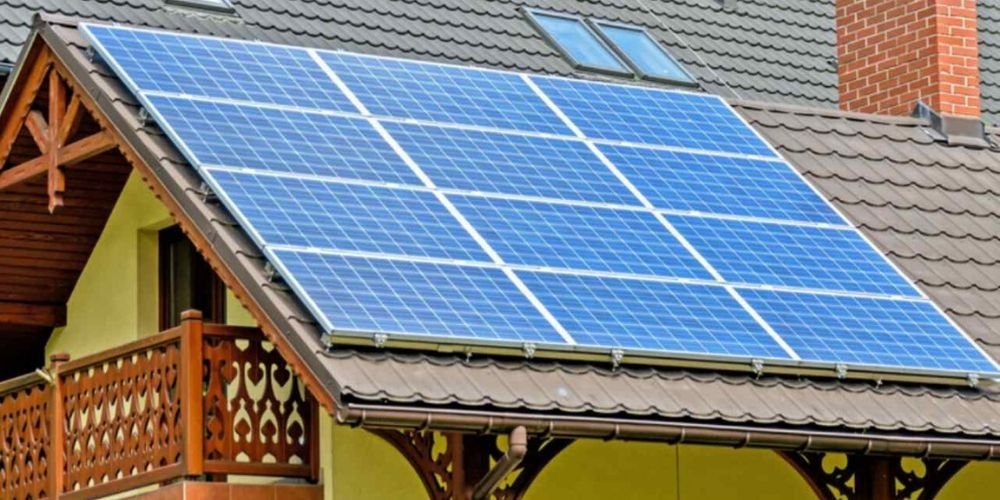 Bangladesh has committed itself to meeting 10% of its energy requirement from renewable sources of power by 2020. You can take part in the national progress towards renewable energy by opting for solar power to power up your home. There are millions of home-scale solar power projects already running in Bangladesh, meeting the power requirement of millions of people.
Solar power is clean energy (it doesn't pollute the environment) and it is cheaper than coal-produced power. A lot of interior designers in Bangladesh can make homes solar power-friendly. If you are planning or going through an interior design project right now, ask your interior designer to make provisions for solar power in your house.
Paint The Walls
There is no home improvement better than giving the whole home interior a fresh coat of paint at the time of the new year.
4 Benefits Of Painting The Walls
Walls need to be prepared for painting, which involves cleaning them thoroughly.

It limits and/or reduces moisture damage which in turn reduces the chances of mould or fungi growing on your walls. Some moulds are a health hazard.

Walls will inevitably develop stains and/or have paint peeling off over time. Adding a fresh coat of paint slows the process down and also covers any stains that have already appeared.

It makes your rooms and your whole home much more cheerful.
Pro tip: If you are re-painting your walls, make sure you use paints with low or no VOC's.
VOC stands for Volatile Organic Compound, a type of chemical present in a lot of paints. These chemicals can emit gases that are not good for you. A fresh coat of paint can especially brighten up a small room.
Deal With Clutter
A good new year home improvement plan must include making your home neater and more efficient. Throughout the year, you may have created a lot of clutter throughout your home, leaving your stuff lying around and not planning where to keep what. The end of the year is a good time to plan housekeeping and declutter your home, deciding what to retain and what to remove; and then putting everything in a proper place of its own.
Generally speaking, you can follow these three rules
The one-year rule – anything you haven't touched in the past year, set aside. Then consider each of these things

Are they of practical value

Are they of real sentimental value

If they are neither, get rid of them

Optimize the use of space – don't keep cups on top of your cabinet because you can hang them on a rack.

Keep things near where you'll need them – don't keep the vacuum cleaner near the bathroom; keep it near the living room.
Pro tip: In particular, closets and cabinets are places where we just put stuff in if we can't think of a suitable place or use for it.
Pay attention to them.
Think About Using Bamboo In The Bathroom
Top 3 reasons why you should use bamboo in the bathroom
It is a eco-friendly material.

It is water-resistant.

It looks cool.
From flooring to curtains, a lot of your home stuff is available in bamboo form nowadays, giving you a lot of choice as to where you can use bamboo in your home.
Take A Look At Your Essentials
There are a lot of essential things in your home that you use regularly, that are subject to wear and tear.
Examples are light bulbs, fans, plug sockets and points and so on.
Things like light bulbs you can consider replacing with the latest energy-efficient models.

Things like fans and air conditioners should be looked at by a certified technician, cleaned and restored.
Get Low-maintenance Furniture
We're all becoming more and more busy each year. Regular maintenance is getting more and more difficult for all of us. You could look for low-maintenance furniture (low-maintenance sofas, curtains and carpets are readily available) to deal with this problem.
In conclusion, Imagine Interiors' top 6 home improvement tips for 2019 are
Go solar

Paint the walls

Deal with clutter

Use bamboo in the bathroom

Take a look at your essentials

Get low-maintenance furniture
If you are thinking of an interior design project at your home, make sure to tell your interior designer of your new year home improvement plans.
Even if it is something like more efficient furniture design, they should be able to help you with it.