Our ideas bring out current home style trends that are super affordable to implement in your home.
Want to revamp your home decoration, but money is a concern?
Looking for ways to cut down on the home styling bill?
Think revamping the style of your living space is always expensive?
Allow us, Bangladesh's top interior designer, to help.
Here are some awesome budget home decoration ideas that you can implement to completely revamp the look of your dwelling, and make visitors amazed at how beautiful it looks!
Affordable home decor and styling ideas
Vintage decor and styles

'Thrifting' furniture

Use black accents

Use textures

Have a green kitchen

Add some lounge features to your living room
Vintage decor and styles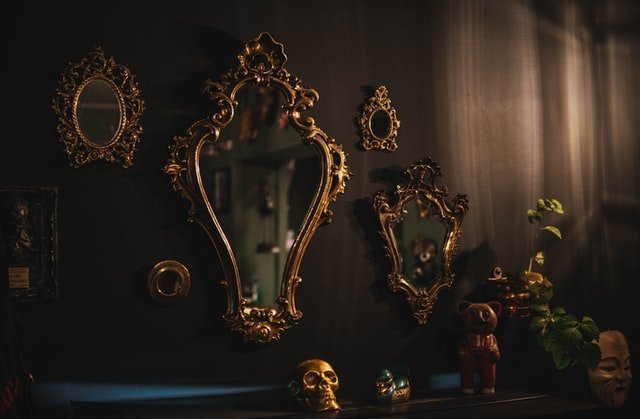 Think affordable home design, and the first idea that should pop into your head is vintage styles. The various vintage treasures that are available in the market can suggest plenty of home styling options that are budget-friendly.
The main point about vintage decor is finding antiques and other vintage design accessories.  If you know where to look for these, you are already one step ahead in your home styling project. For bargain-hunters, this should be an exercise to look forward to and enjoy.
If you get any finds that you are unsure about, try visualising them in a different colour because you can easily repaint them.
From furniture to art, shopping around for vintage pieces to decorate your home should be a deeply satisfying AND rewarding exercise.
Some other important points on vintage decor and styles are deciding on a colour scheme and deciding on a room theme.
'Thrifting' furniture (read on to know what 'thrifting' is)
OK, 'thrifting' is a bit of a technical home styling term that you may not have heard of.
Basically, it refers to reusing and repurposing existing items (anything from furniture to accessories). As someone who's interested in home decoration (that's why you're reading this blog, right?), you should know some of these terms.
Thrifting furniture is a great way to recycle pieces, and also to create a new and unique look in your home.
Also, you're thinking of the environment (doing eco-friendly design) AND saving money by avoiding having to buy new things (the cost of repurposing or repairing  existing items is almost always smaller than that of buying new ones).
Use black accents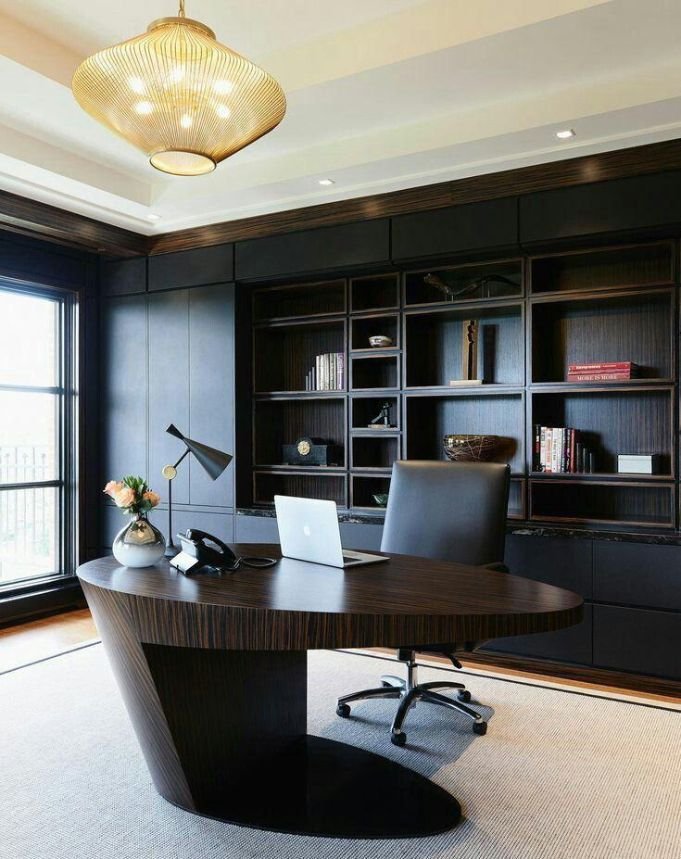 You may have noticed that black accents have been growing more and more popular in home settings. Check Instagram.
This is a good thing for you, as a homeowner looking for affordable design options. Bringing dark accents into your home is cheap, and will give your dwelling a cool vibe.
Whichever room you consider – from the living room to the bathroom – you can introduce black accents into them through furniture and accessories. It gives your interiors structure and adds depth.
If you want to create a modern look, try to get pieces made of hard materials and with clean lines, like table frames, lamps and other hardware made of black metal.
You can also get black fixtures and fittings with a matte finish and softer edges (not clean lines).
Pro tip: Black accents work the best when set off against neutral shades like white and pale grey.
Use textures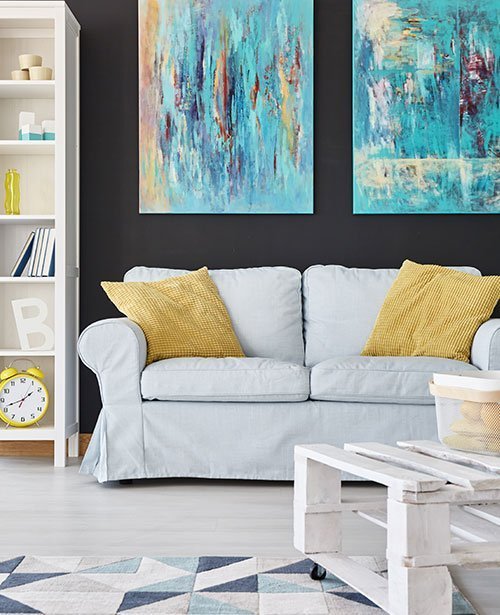 Texture always has a role to play in an interior design project. They are tactile and add depth to a living space.
There are many textural home design touches that you can implement on a shoestring budget and which will give your rooms an on-trend homely feel.
One example is textured fabrics. Use them to refresh your bedroom(s) and living room(s), giving them a luxurious look.
How can you introduce textures that have a rich look (but are reasonably priced) into your home? Get room assets like cushions made of materials like velvet and you will immediately get a soft and layered feel.
For spaces that are more functional (like kitchens), go for practical textured materials like a wicker basket (those are super affordable) or a feature sink splashback made of textured finish tiles. Use small details to create a big impact.
Have a green kitchen
Green is the colour that best represents nature. It's also a colour that can make any space look very cool and stylish.
You will find many green kitchen design ideas on the internet, for this reason.
One of the best ways to do this is to just go ahead and paint your kitchen cabinets green. You can go for any colour, from mint green to deep forest green. Here's the difference: lighter greens give you a retro look while darker greens give the feel of the countryside.
Mix the green with some natural wood, copper and gold tones and you've got yourself a great kitchen!
Add some lounge features to your living room
As a result of the stay-at-home orders and lockdowns during COVID, our living rooms have transformed into luxurious spaces where we can have a good time.
One feature that can absolutely transform your living room by playing to the have a party at home vibe is lounge features.
Lounges are chic and opulent and will add a touch of brilliance to your living room. On the other hand, implementing many lounge features is quite affordable.
From industrial pieces to art features, there are so many ways you can add lounge features to your living room.
Budget home decoration ideas – are you ready to implement?
As you have seen, there are relatively easy ways of decorating and revving up your home looks and decoration, on a budget.
From getting vintage decor to reusing and repurposing furniture and then some room-specific tips and tricks, there are quite a few ways you can revamp how your home looks.
If you are ready to proceed with the project yourself, good luck!
On the other hand, if you want to hire an interior design company to do it, make sure you are clear on the expected budget, timeline and key decor requirements before you sit down for consultations.
All the best with your home decoration!