2019 exterior design trends reflect both a shift towards quality materials and also towards quality craftsmanship.
2019 may mark the year we move away from just getting things done to getting things done well, with more focus on quality rather than speed. That's true in general, and especially so in Exterior Design trends. As a leading Exterior Design company in Bangladesh, Imagine Interiors has noticed this trend in most of the Exterior Design projects we consult on.
With the average Bangladeshi person's income growing in a sustainable manner, the demand for Exterior Design in Bangladesh will also move away from just simple 'I want four walls around my house' to more detailed and luxurious kinds of exteriors. And, based on our own experience in dealing with Exterior Design customers, Imagine Interiors is listing out the 5 most prominent Exterior Design trends in 2019. 
2019 Exterior Design Trend
1 – Sustainable And Eco-friendly Exteriors
With even schoolchildren joining environmental movements and protests around the world, eco-consciousness has taken centre-stage among people and it will show in everything they do. In fact, sustainability and eco-friendliness are considered to be a new megatrend.
Naturally, Exterior Design project requests are also including requirements for eco-friendly design that minimizes negative effects on the environment. One of the most important elements in eco-friendly Exterior Design is the site of the proposed building. Will the home get enough sunlight? Is there space for a small garden if the home owner wants it? Using recycled building materials is another key concern. Things like glass, tiles and certain metals can be easily recycled and you can try to make use of these. 
2 – Painted Brick Exteriors
Using brick as the building material of choice in your exterior design project follows the sustainable design trend.
Brick
Is made from clay.

Is made via a process that has very little environmental impact.

Lasts very long.
When it comes to brick, however, a lot of homeowners opt for a clean coat of paint on the brick, rather than just use bricks as they are. This has become a particularly popular trend and is in use even in some office interiors. 
3 – Fusion Of Different Approaches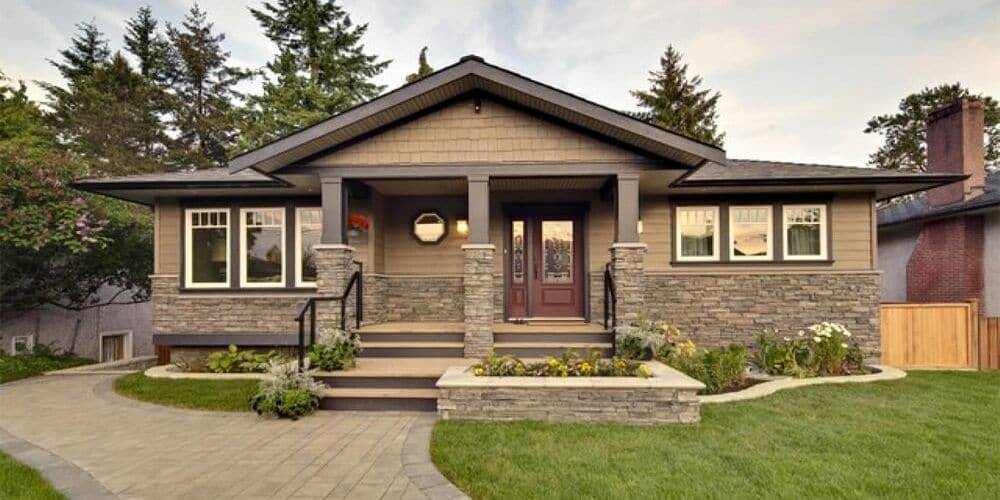 Some homes will use a fusion of various approaches like
Very tall windows that emphasize height leading up to a flat roof.

Wooden posts and supports resting on stone bases which themselves may be on a brick porch.
This kind of contrast both in materials and design is becoming very popular in Exterior Design. 
4 – Going For Completely Bespoke Exterior Design
Real hand-crafted exteriors have made a comeback in 2019. People are no longer satisfied with mass-made/manufactured exterior components or even semi-prepared components that are 'customized' to fit their taste. People are looking for completely bespoke Exterior Design components to reflect their personal tastes.
And only those Exterior Design companies in Bangladesh that offer the entire range of Exterior Design services – starting at consultation and ending at accessorizing – will be able to meet this demand. If you do opt for completely bespoke Exterior Design, you should make an effort to choose the best designer for the job. Affordability will be an issue in this though. 
5 – New Age Lighting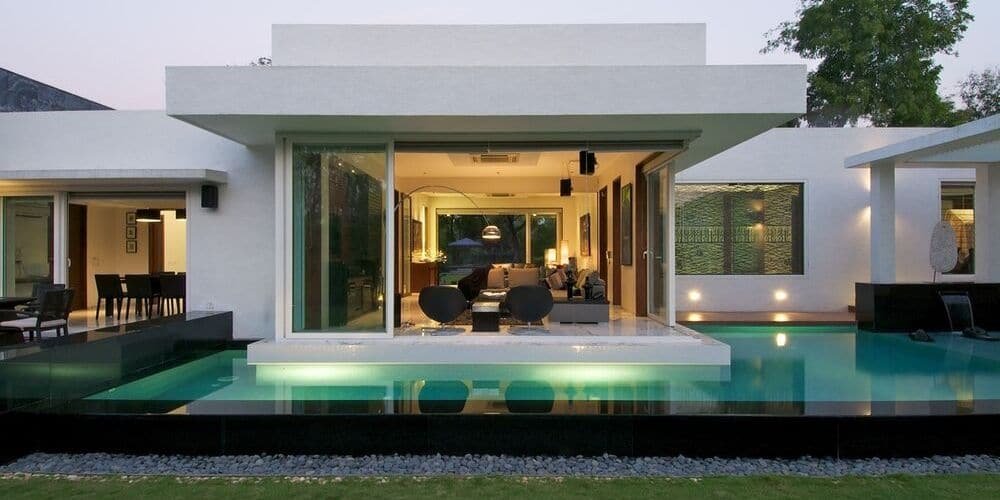 By new age lighting I mean
Try to incorporate as much solar power into your exterior lighting system as possible

Try to invest in a dimming system to ensure the light can be set to different moods, just like you would do for interior design.
To sum up, the 5 most important Exterior Design trends in 2019 are
Sustainable and eco-friendly exteriors

Painted brick exteriors

Fusion of different approaches

Going for completely bespoke Exterior Design

New age lighting
Imagine Interiors wishes you all the best in your Exterior Design project!