It will save you money, it will save you space problems and some furniture is simply irreplaceable.
You could be doing furniture planning for any number of reasons:
You're redesigning your space.

You're moving to a new space.

You're getting some other work done, and have decided to also take a look at the furniture.
In any case, you'll want to have a good strategy to plan your furniture well.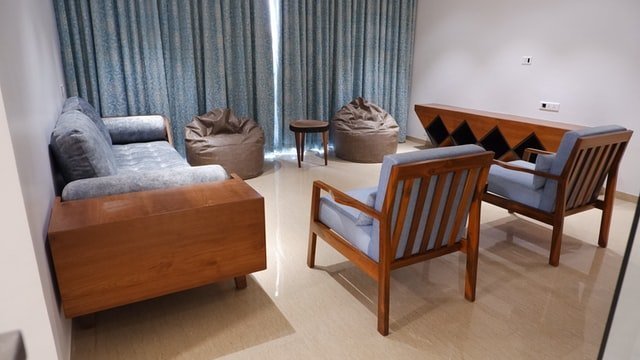 What furniture you throw out, and what furniture you want to keep should be decided by a rational method and not on guess work.
Which is why, as the best furniture designer and planner in Bangladesh, Imagine Interiors has brought out this guide on what furniture you should keep when you're going for a furniture makeover.
Blog overview
We will start by taking a look at what you can do with furniture in a makeover.
Then we will reveal a 4 step process to decide which pieces of furniture to keep during a makeover.
What you can do with furniture in a furniture makeover
In a furniture makeover, you have three options for each piece of furniture:
Keep it as it is.

Dispose of it.

Retain it, and improve it/customize it.
Let's look at these options one by one.
Keeping furniture as it is
If the piece of furniture is:
Very useful, and/or

Very memorable
You should simply keep it as it is.
Pro tip: When judging usefulness, think whether it can be improved or not.
Dispose of it
There will almost always be a lot of pieces of furniture that are:
Just NOT that useful.

Not very durable.

Gotten spoiled over time.

Don't match with your current plans.
All such pieces of furniture should be disposed of.
You can:
Sell them to second hand dealers.

Donate them to charitable institutions.

Sell them to recycling plants or companies, for the material to be recycled.
Keep furniture and improve it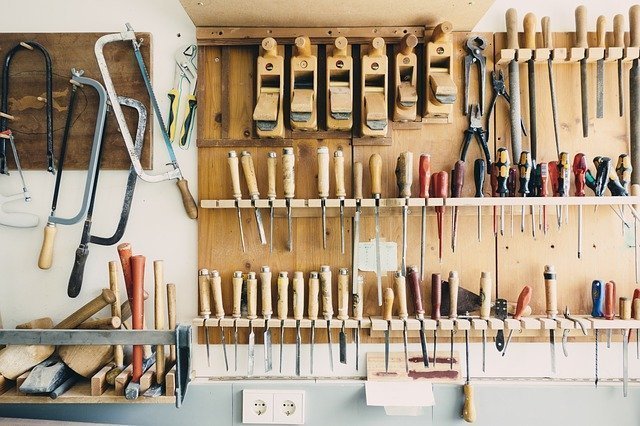 Some pieces of furniture can be improved with some work.
For example, a broken chair may be fixed for a low cost.
A book rack can be made longer to be able to store more books.
In such cases, you should keep the furniture, and improve it.
How to decide what furniture should you keep
Here is a four step process you can follow:
List out every piece of furniture there is
This will help you account and plan for every piece of furniture.
Draw a floor plan of your new space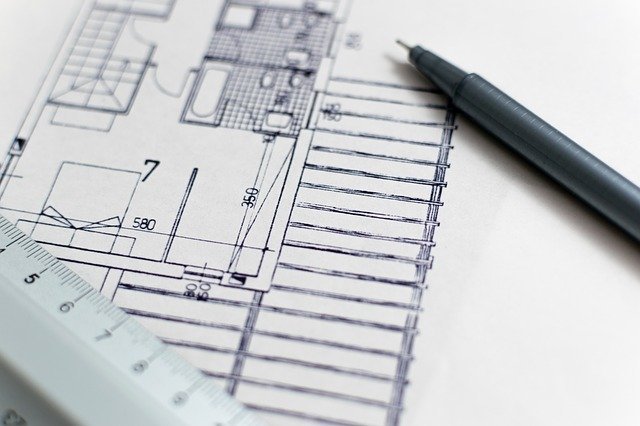 This is to help plan placement and help you visualize the layout and design.
You can see where space is available and what your furniture requirements are.
Take up pieces of furniture one by one
From your list, take each item, and use your floorplan to see whether you should keep the furniture or not.
Follow the guide of what you can do with furniture (just above this section) for planning tips.
Final thoughts on what furniture you should keep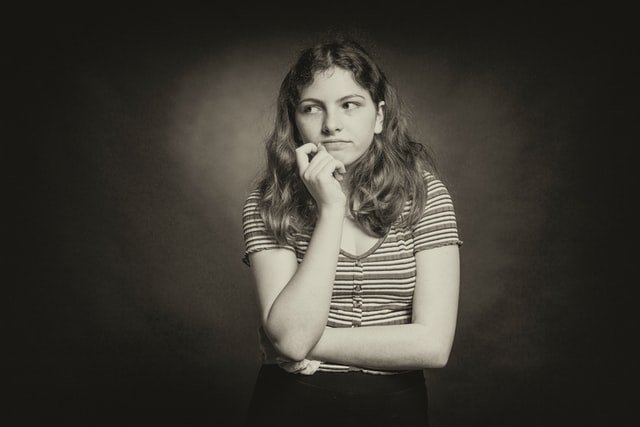 Taking good decisions on your existing furniture is important for a successful furniture makeover.
Some furniture is emotionally valuable.
Some can be retained outright, saving you a lot of money.
Some can be refurbished for a low cost, again saving you the cost of buying new furniture.
You should follow the 4 step process carefully and make rational decisions on what furniture you should keep.
Further reading
For more insight into furniture design, selection and optimization in Bangladesh you can take a look at the following blogs from Imagine Interiors:
9 Horrible Bedroom Design Mistakes You Should Avoid – 2019 Guide will provide you with some important furniture planning and placement tips – for the bedroom, of course.
5 Things You Must Remember When Designing An Office in 2019 is a must read if you're doing furniture planning for an office.
If you're designing a duplex house, 10 Tips To Make Your Duplex House Feel Luxurious can reveal some furniture tips and tricks (especially the curtains, art pieces, and storage).
How To Repurpose Old Furniture will teach you a few tricks on how you can actually customize and improve the furniture that you're keeping.
Kitchen Design Tips For A Small Space can teach you some furniture planning strategies if you're designing a small space.