Apps can make your life really easy by providing you information on the go (as long as you have access to a smartphone). Here are the top 5 interior design apps that everybody's talking about in 2019.
Smartphone usage has skyrocketed in recent years. People use their phones for everything from banking to listening to songs. And interior design, whether it's interior design in Bangladesh or interior design in the USA, isn't far behind. There are a large number of apps out there that offer various kinds of help with interior design projects.
And, as Bangladesh's leading interior design firm, and committed to democratizing the interior design space in Bangladesh, Imagine Interiors has taken it upon itself to reveal to you the top 5 interior design apps in 2019.
But before we start naming apps, let's take a look at what kind of help you can expect from interior design apps.
Well, every app will have its own niche.
There could be very broad-based apps focusing on interior design as a whole and there could be niche apps focusing on very specific interior design topics.
So, if it's a broad-based app, you can expect to find information on everything including
Tips for the interior design of a Japanese restaurant
Legal requirements on renovating your home
Reputable interior designers in your area
On the other hand, if it's a niche app, say on home interior design, you can expect to find information like
When you should go for interior design of your home
Bedroom interior design tips
Deals you can avail of or places to get supplies from
There's also the fact that apps can enable easy consultation with designers almost anywhere in the world.
Who create these apps?
Creating apps is not very difficult nowadays so more or less anybody can create an app.
As far as interior design apps are concerned, they could be
Apps of interior design companies
Apps of interior design platforms (like Houzz)
Apps by interior design enthusiasts
Are these apps safe?
Generally speaking, you should enter personal details and banking information only in apps from very well-known companies.
If you're just browsing for information, you can more or less get it from any app you like. However, please understand that you should always cross-check important bits of information like legal advice and pricing information.
The apps we have listed here are all credible interior design apps and should provide reliable information; however you should always run your own checks.
So, what are the top 5 interior design apps in 2019?
1. The Houzz app
Does it really come as a surprise that the app of one of the largest online platforms for interior design in the world is top of our list of the 5 best interior design apps in 2019?
Houzz has been called the 'Wikipedia of interior design'.
The Houzz interior design app offers you a host of functionalities like
Browsing through millions of images representing interior and exterior design ideas for all kinds of design projects
Shopping from over 10 million design-related products
See how products would look like in your room through a Visual Match or See My View option
2. The MagicPlan App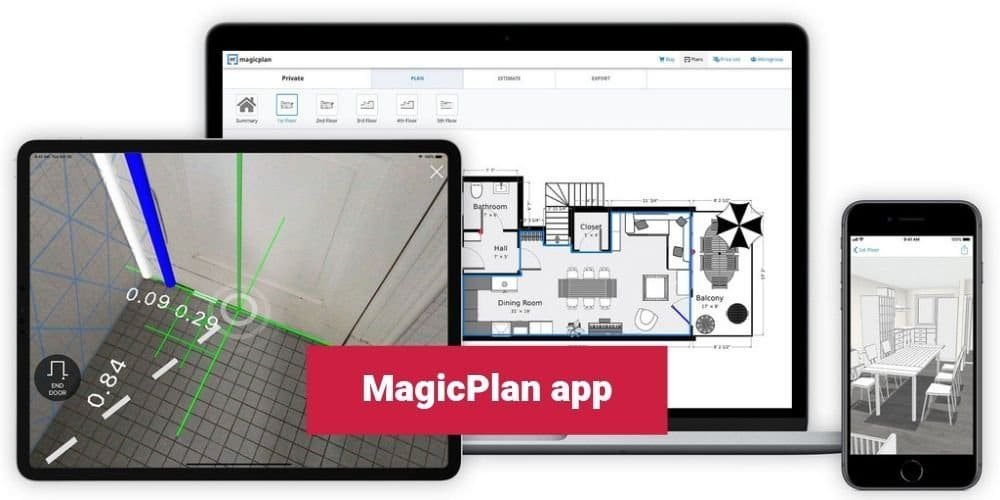 You can buy complete house plans online, but what if you need a rough plan of your existing home?
Are you not that good at sketching outlines or visualizing how a particular furniture arrangement will look in your home?
Do you think sketching a rough design plan of your home means having to hire an architect to do it?
If so, the MagicPlan interior design app is just what you need. All you need to do is go around your home with your smartphone in your hand. MagicPlan will do the rest. This plan-drawing interior design app can come in really useful in everything from deciding where to place some furniture to planning for an interior design project.
3. The Havenly App
Online consultation (free and paid) is very popular these days. And the Havenly app is the best online interior design consultation app, in our opinion. You can select an interior designer on your own. If you don't feel confident about that, Havenly will ask you to take a quiz and will select an interior designer for you.
And you can consult with them about your interior design project. Depending on the package you select, you can get anything from a rough idea of what to look for to a complete interior design plan.
4. The iHandy Level App
Remember I talked about niche apps? This is one of those. This interior design app has one function only – to check for 'level's.
Determining whether a surface is 'level' or not may sound trivial, but it can become really critical, especially when you're doing something like hallway interior design which would have a focal point and all that.
So whether you need to
Check an angle
Check whether a surface is truly 'level'
Check whether a hanging picture is tilted or straight
iHandy Level can do it for you!
5. The Dulux Visualizer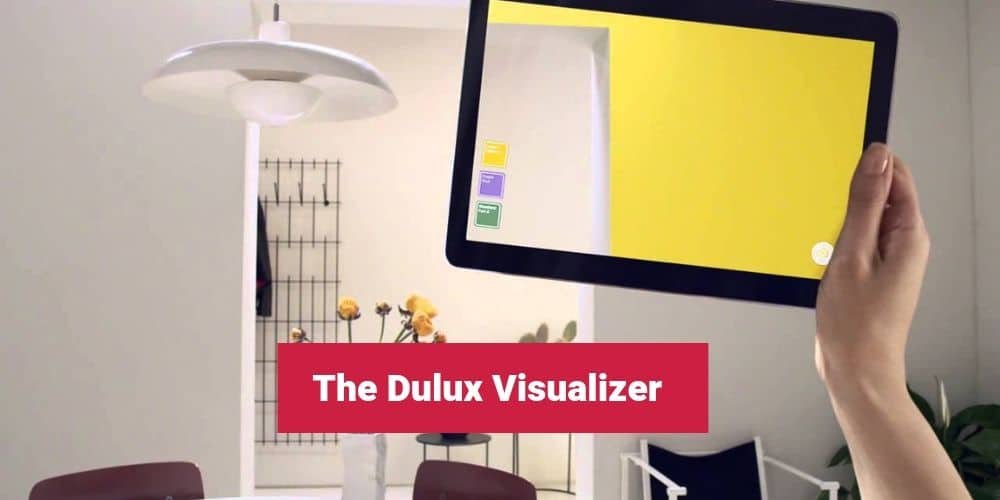 Remember I said earlier that some apps are developed by interior design and interior design-related companies? Well, this is an example of that.
The Dulux Visualizer interior design app helps you visualize exactly how your walls will look with a whole range of paint shades so you can make a very clear choice as to which paint to purchase. The app does not work well on all devices, but I decided to add it since it's a very niche app and also developed by a company.
I hope some or all of these apps are useful when you are planning your next interior design project!