9 tips to make a small room look larger, brighter and more inviting.
"How can I make my small room look larger?"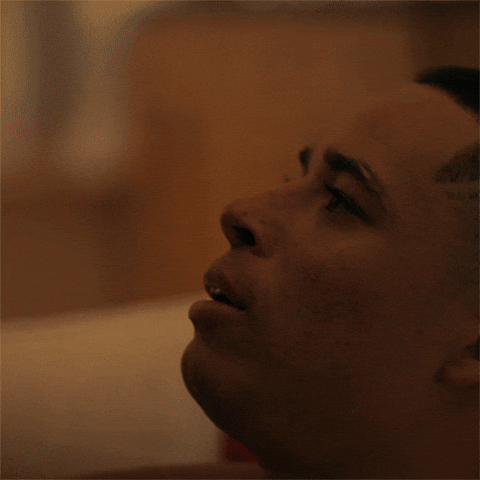 As one of Bangladesh's most in-demand interior design companies, we get this kind of query many times from clients.
Which is why, based on our experience, we are publishing this blog post on how you can make your small room look larger, with home decor techniques like colour management, light play, furniture planning and material selection.
Blog overview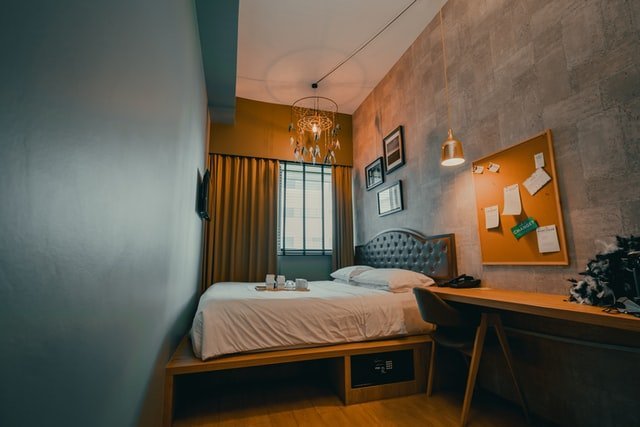 In this blog post on home decor techniques to make your small room look bigger, we will:
First say who should read this blog.

Then go through the 9 decor tips.

And end with some further reading blog post suggestions.
Let's begin.
Who should read this blog post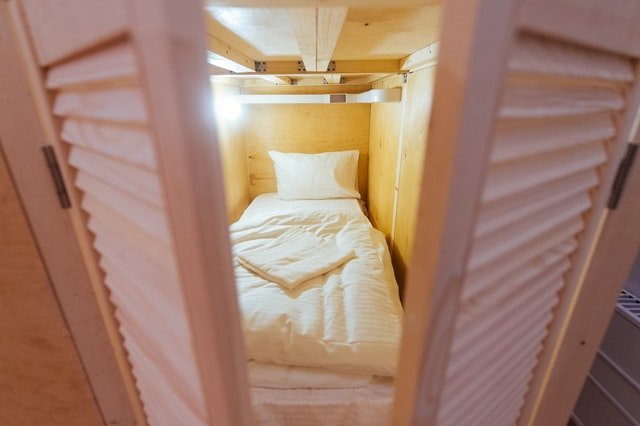 Here are a few situations in which this post may prove useful:
You have guests coming over, and you want to make your room look bright, open and inviting.

You bought/rented a smaller home because of their low cost, and now you want the rooms to look larger.

You just want a revamp of your house.
Most of the techniques in this blog post can be easily implemented on your own, making it a good fit even if you don't want to spend a lot of money consulting with a home decorator or designer.
Now, let us proceed to the actual home decor tips to make a room look bigger.
Cut clutter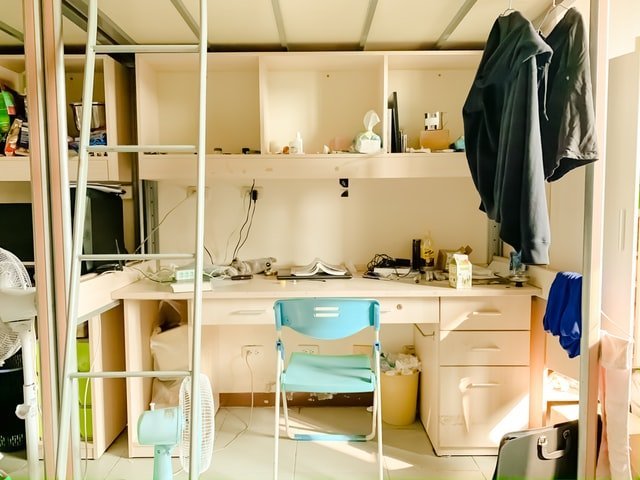 This is obvious, isn't it?
The fewer unnecessary objects in your room, the more open and big the room will look.
Pictures and hangings on walls
Don't have too many smaller pictures and other hangings on your walls.
Instead, replace them with one large picture and one hanging/accessory that you really like.
Focal point
Find one focal point in the room, and keep most of the furniture near it.
A focal point is a point/place within the room to which the viewer's eyes are attracted the most.
Have a room 'walkthrough'
Not being able to see a clear path to walk to the door from important points (like a table or a sofa or a bed) is one reason rooms feel small.
So, clear a walkway through the room so people can walk in and out via the door easily.
Use one or two vertical furniture pieces
Vertical furniture pieces make the room seem taller, and also increases the feeling of movement.
A typical such furniture would be a tall cupboard.
For most furniture, go for low profile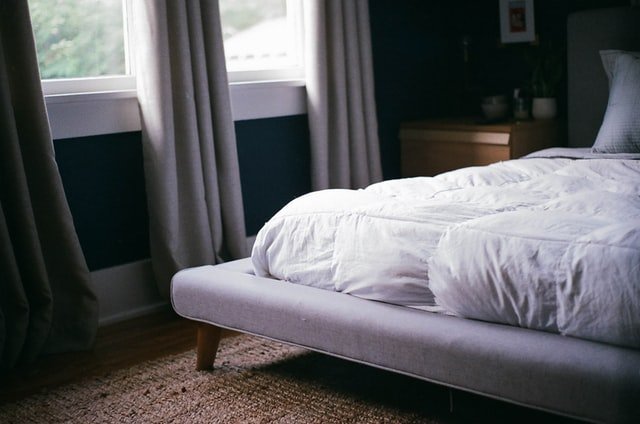 In simple words, apart from maybe one or two vertical furniture pieces, make most of your furniture as close to the ground as possible.
A practical example is: instead of a bed, use a mattress on the floor.
Use colour contrasts
An interior design fact: Lighter colours reflect light.
And if light reflects throughout your room, the room will look brighter and bigger.
Colour scheme to make your room l;ook larger
Good colours that make your room look bigger and inviting are white, blue, and green.
While planning the colour scheme for your room, try to remain within the same colour family…
AND
Have one accent wall (a wall different in colour to the rest of the room).
Choose multifunctional furniture
This is a standard space planning and storage capacity trick used in home design and decor.
Go for multifunctional furniture.
Then you will need fewer pieces of furniture to meet your need, leaving your room more empty and looking bigger.
Examples are:
Sofa rolling out into bed.

Using a chest as a table.

Using folding and nesting tables that can be folded up and put away in a cupboard after use.

Using the window seat (if available) to store things (lowers need for a cupboard space).
Use mirrors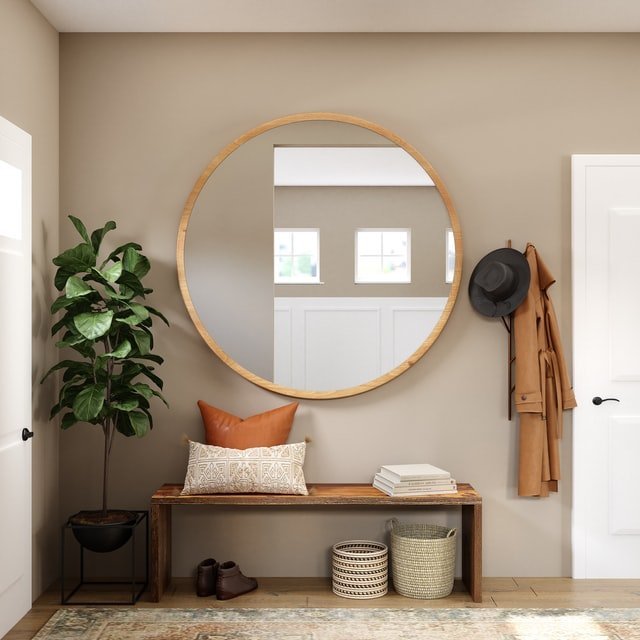 Mirrors can reflect light and make the room appear bigger and more cheerful.
They also reflect the view – this also makes the room look larger.
Place a mirror

near a window

to ensure sunlight is reflected through the room.

Check which

angles

are best for creating impression of

depth

.

Go for an almirah with mirrors on its doors.
Choose open-leg furniture
Open-leg or exposed-leg furniture is basically furniture whose legs are not very highly decorated and are the bare minimum.
This has the "see through" effect, which means a person can see past the furniture to the wall.
Typical examples are beds, sofas, and chairs.
Select light fabrics
Heavier fabrics like wool, velvet and fur can make a room feel crowded and suffocating.
On the other hand, light fabrics like cotton and linen can make the room come alive.
Use innovative lighting
Get creative with the lighting scheme of your room. The objective is to make the room as well-lit as possible, and reflect lights all around your room.
Sheer curtains
Curtains are essential for privacy, but they are also a barrier to sunlight.
Sheer curtains are a good middle ground – they retain privacy, but allow in an optimal amount of sunlight.
Floor to ceiling curtains
They also boost the perceived height of the room.
Lamps
Use many (smaller) lamps instead of one large lamp, to spread out the light and avoid shadows.
Go for accent lamps and task lighting.
And those are the 9 home decor tips on how to make your small room look bigger.
Further reading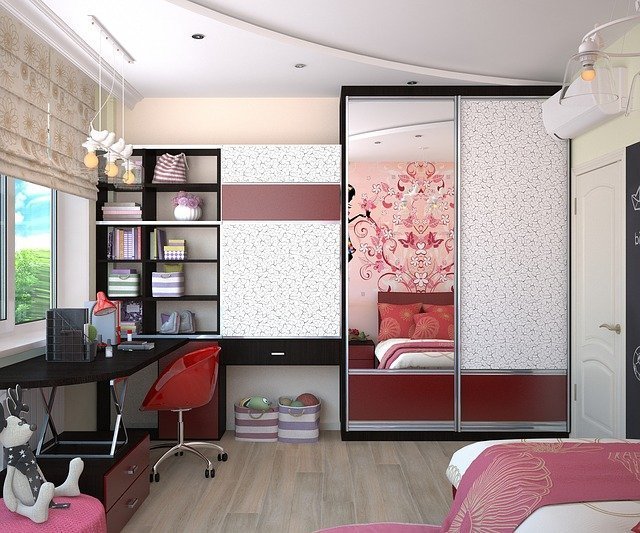 For more ideas and/or a better understanding of how you can make a small room appear larger, refer to the following blog posts.
Look out for a blog post on decluttering your room. This is the most important decor tip, and we will publish a post on it very soon!
Choosing lighting options is a good read to better plan your room lighting scheme.
Wall decor tips will help you realize the tricks behind wall decor.
Furniture in Bangladesh – a buyer's guide can reveal where you can get good deals on the kinds of furniture you need.
Finally, buying used furniture can help you source some of your new furniture from second hand shops, giving you great deals!