There are so many ways you can redecorate your home or office walls!
There may be many reasons you want to decorate your walls (or redecorate them):
You just want a new look.

Someone suggested you do it. Or you saw something on social media and you want that kind of

wall design

.

You want more functionality.
Whatever it be, it's important to get it right, and suited to your requirements.
That is why, as Bangladesh's leading interior design company, we have brought out this guide to wall design and decor in 2021.
Blog overview
We will start by looking at some advantages of wall design.
Next we will look at 5 wall design tips for 2021.
Finally, we will go for a very important tip for buying your design pieces.
Top advantages of wall design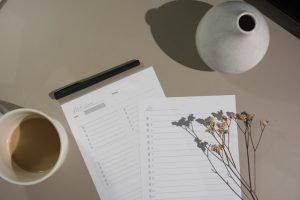 Here are a few top advantages of wall design:
It can definitely give your room/home/workplace a whole new look.

It's a more efficient way of achieving a new/better look than going for wholesale interior redesign.

It can unlock new efficiencies and ergonomics in your space.

Depending on what you do, wall design may also reveal defects in your walls, and you can get those repaired.
 As you can see, aesthetics AND functionality both can play equally important roles in wall design and decor.
Here are the top wall decor tips in 2021.
Mirrors on walls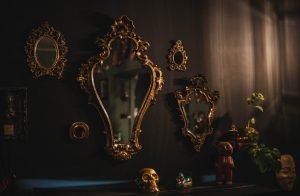 It's one of the oldest tricks in interior design.
Get a large mirror and hang it on the walls.
You can even decorate your halls with multiple mirrors.
Advantages of mirrors
They allow for light play.
They look good, if you can get suitably design mirrors.
Wall baskets
Yes, hanging baskets on walls is a cool wall design tip.
You can get offbeat designed baskets or you can go for low-key baskets with natural colour tones.
If you want to make a bold statement, go for accent colours.
Wall shelf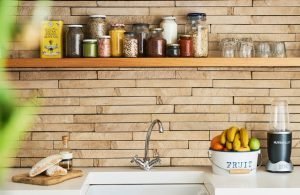 This is great for functionality.
It expands storage capacity without having to increase space size.
This one is a must for storage rooms, as you can store racks and racks of items along the walls, without having to buy a single cabinet or dumping everything on the floor.
Wall paintings
Wall paintings are a time tested method of wall design.
Buy paintings you fancy, and hang them on your walls.
You can hang paintings opposite mirrors, and then you can have the effect of the painting staring at itself.
Wall plants
Remember the wall shelf idea?
If you have nothing to store as such, you can line your walls with plants.
Advantages of wall plants
They are a great natural decor.
They require less cleaning or maintenance than other decor pieces.
They can regulate the temperature inside your rooms, and even act as a filter for certain germs and dirt, keeping the air fresh.
Final tip
In buying your wall decor pieces, you can either go for fresh off the shelf pieces or you can go for used or second hand pieces if you want good deals or offbeat designs.
Further reading
The Imagine Interiors Guide to Interior Design in Bangladesh will give you a basic guide to interior design in Bangladesh. You may get some clues to understand whether you need to redesign your walls or not.
Duplex House Design in Bangladesh takes a look at some interesting uses of walls if you have a duplex house.
Office Interior Design in Bangladesh reveals the basics of office design, and may prove useful if you are redesigning the walls in your office, as opposed to those in your home.
5 Kitchen Design Tips For A Small Space has some great wall design and use ideas if you're specifically designing a small kitchen space.
Buying used furniture in Bangladesh can help you if you're shopping for second hand, quirky pieces.
And if you want to take the help of apps in designing or redesigning your walls, you may want to take a look at the interior design apps blog (an updated blog for 2021 is on its way; keep watching this space!).