From hardwood to tile and stone to cork/linoleum and even rubber flooring.
While we don't think a lot about house flooring, as it stays below our line of sight and our feet most of the time,
We actually SHOULD give some thought to flooring options.
Selecting which flooring option is the best for your house can turn out to be very difficult. Not least because the floor is the largest surface in your home, but also because flooring will differ from room to room, depending on the requirements and profile of each room.
To help you choose, we are publishing this post on the 9 most popular types of flooring to choose from.
9 flooring types – overview
Here are the 9 most popular flooring types that we will discuss in this blog post:
Hardwood flooring

Engineered wood flooring

Laminate flooring

Tile flooring

Stone flooring

Vinyl flooring

Concrete flooring

Cork/linoleum flooring

Rubber flooring
Hardwood flooring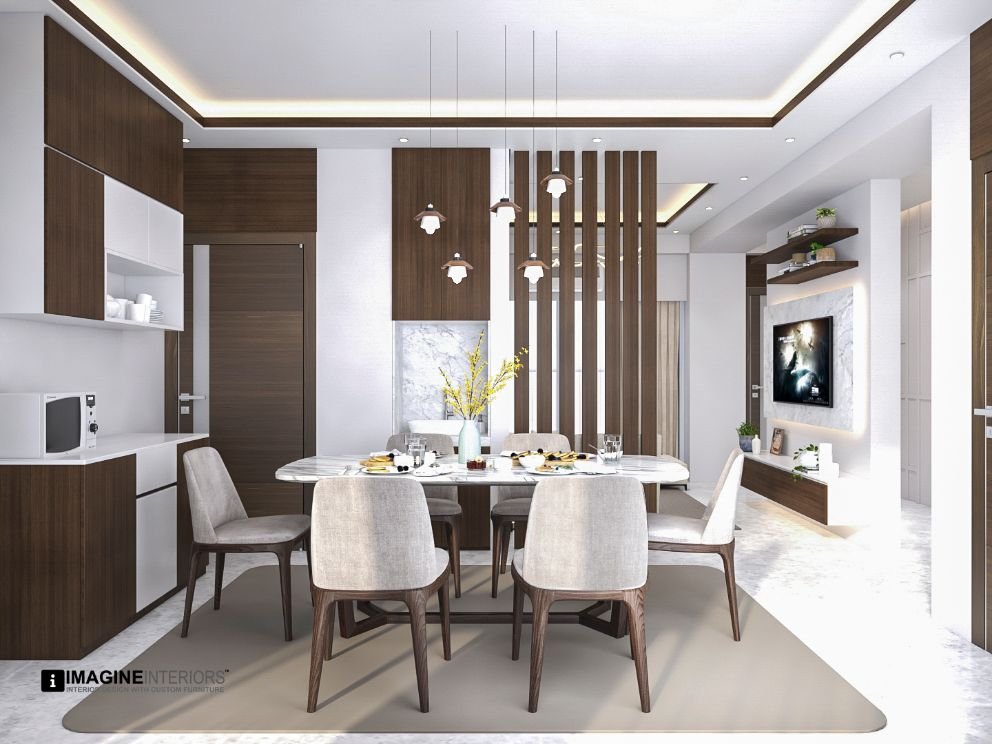 Timber-like wooden flooring that is gorgeous to look at. It also fits in well with various kinds of colours, finishes, grains, tones and room interior decor. Area rugs in particular go very well with hardwood floors.
Cherry, maple, oak, and walnut are some popular hardwood flooring varieties.
Hardwood flooring is made from milled wood and is solid wood, giving it strength and a rich consistency. It is usually lacquered or oiled. It is very tough and durable, and can be refinished multiple times.
The major disadvantage of hardwood flooring is that it is expensive to install and maintain.
Design tip: While it is resilient to wear and tear, it does not perform well in moist and damp conditions, making it unfit for bathrooms and laundry rooms.
Pro tip: Due to its resilience and elegance, hardwood floors can boost your home value.
Engineered wood flooring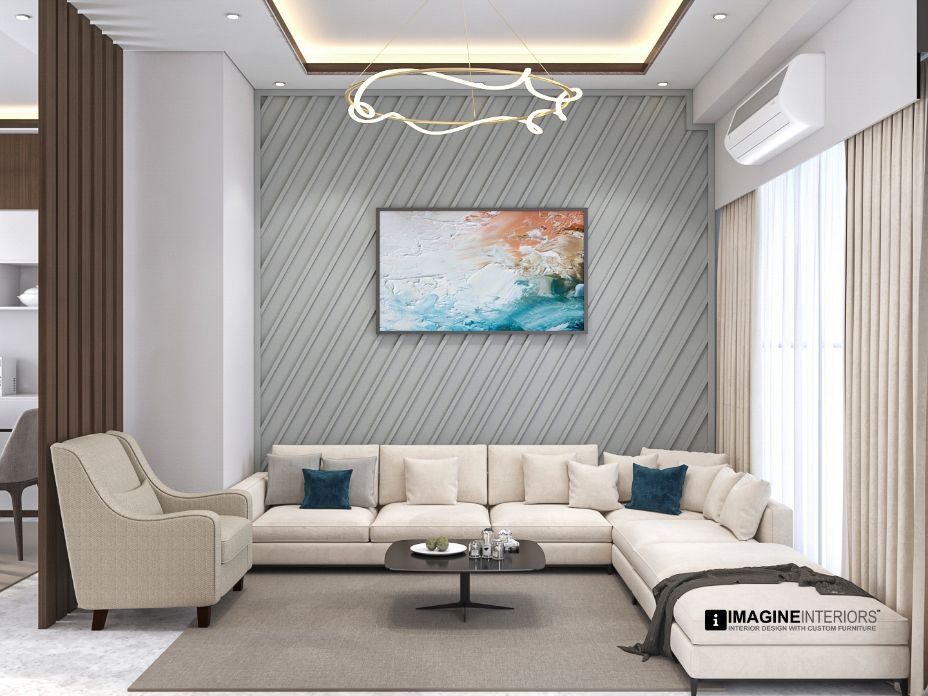 First of all, what is engineered wood flooring?
The exact form will vary, but basically it is flooring that has a thin layer of hardwood on top of high-quality ply or heat-treated wood substrate. Sometimes it will have a layer to support the base.
I think you can understand its top advantage. As its core is heat-treated wood, it doesn't warp easily under temperature changes or humidity. It's also a lot less expensive to install and maintain than hardwood flooring.
It's great for surfaces that are likely to heat.
On the other hand, as the hardwood remains as a thin layer on top, this kind of flooring is not that resilient to refinishing. It can also sound hollow.
Laminate flooring
Laminate flooring consists of a fibre or particle board/wood (not hardwood) base, below an image of your desired flooring type (wood, tile, stone)…and finally a tough, clear, protective layer on top.
As you can guess, it gives you the look of other flooring types without them being present. It also takes a lot less maintenance than most other flooring types.
Also, given the description, you will be surprised how resistant it is to wear and tear and to scratches.
The main disadvantages of laminate flooring are that it cracks and chips quite easily and can be clunky and noisy if not laid properly.
Design tip: If you want to avoid the costs of buying and maintaining carpets and rugs, go for laminate flooring.
Tile flooring
I have mentioned both hardwood and laminate flooring as unsuitable for bathroom and laundry room floors (due to the damp). So you must be asking yourself, what kind of flooring CAN be used there?
The answer is – tile flooring.
Tiles are one of the most durable (moisture-resistant and long-lasting) and stylish kinds of flooring, and they are suitable for bathrooms, hallways and kitchens.
Also, in Bangladesh's warm climate, the cool touch of tiles indoors can be highly welcome. If you use tiles outside, however, they will absorb heat and become very hot.
The most used tile types are ceramic and porcelain.
The main disadvantage of tile flooring is that they're expensive and time-consuming to install. They can also become slippery under some conditions.
Stone flooring
Stone flooring is similar to tile flooring in many ways. In fact, some interior designers and experts think of stone flooring as a special type of tile flooring.
That being said, stone flooring is another excellent flooring option for bathrooms and kitchens.
It's stylish, long-lasting and very practical.
Some of the most used stone flooring types are granite limestone, marble, sandstone, slate and terracotta.
One important difference between stone flooring and tile flooring is that stone flooring tends to be porous. This allows it to absorb and release heat better than tiles (so it doesn't change temperature as much as tiles do) but on the other hand, the porosity also means you need to reseal it periodically.
The main disadvantage of stone flooring is that if it's not laid on a properly even sub-floor, the stones will move under pressure and develop cracks.
Safety tip: If you have young children in the house, cover stone floors with rugs.
Vinyl flooring
What exactly is vinyl flooring? Vinyl flooring is a base layer of fibreglass coated in polyvinyl chloride (PVC) and plasticizers. You can get it as planks, sheets or tiles.
Here's the deal with vinyl flooring – it's a short-term flooring solution. It isn't long term.
If your design preferences change frequently, or if you haven't decided on a design style for your home…or if you're decorating on a small budget, vinyl flooring is the way to go.
It is resilient and non-porous, making it a good fit for most types of floors.
The main disadvantage of vinyl flooring is that it's less resilient and that it cannot be repaired easily. Some kinds of vinyl flooring also start looking dull pretty quickly.
Finally, some people are concerned about vinyl flooring emitting VOC's (Volatile Organic Compounds).
Concrete flooring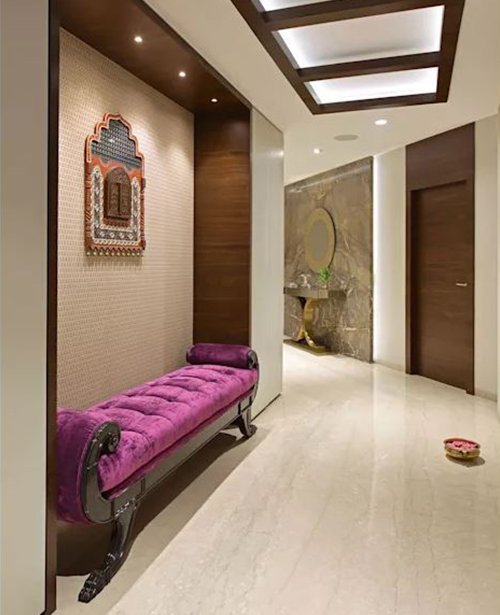 Concrete flooring looks great in a wide variety of situations including the living room, the patio, the kitchen, the bathroom and so on.
Concrete floors are smooth, noise-absorbing, and waterproof. They are also hardwearing and easy to clean.
They have a sleek finish and age quite well.
Interior design tip: Add some sealant if you're concerned about scratches.
Cork/linoleum flooring
Linoleum is slightly different from cork, however for flooring options, the two are similar.
The first thing about cork/linoleum flooring is that they're natural and eco-friendly. It comes in sheets and is quite DIY-friendly.
Depending on the make (whether it comes with a layer of sealant), it needs some maintenance.
Such flooring adds a warm hue to a space and is an especially great fit for children's bedrooms (as it is soft and falling on it will not hurt the children). It feels warm, and can be easily vacuumed.
The main disadvantage of cork/linoleum flooring is that it will bend under weight, which means heavy objects kept on it will leave dents.
Interior design tip: Keep it away from direct sunlight as it can darken if exposed to sun rays.
Rubber flooring
Rubber flooring is normally available in bright shades and makes a great option for play areas and in any space where you want bright colours on the floor.
It has been gaining popularity recently as it's affordable and resilient. However, please do note that it will require a polished finish twice a year.
The main disadvantage of rubber flooring is that it requires a poly subfloor. Apart from that you can DIY.
Design tip: Avoid using it in the kitchen as it gets stained by oils and fats.
Discussing flooring options with your interior designer
When you discuss flooring options with your chosen interior designer, remember to:
Give them a clear idea of your colour and style preferences.

Tell them what kind of upkeep and maintenance you can do for the floor.

Discuss the cost.
Further reading
For greater understand and a more thorough idea of how to plan flooring and interior design, refer to these blog posts:
Different kinds of wallpaper and wallcoverings will give you an idea of different kinds of wallpaper and wallcoverings, just like you now have an idea of different floorings.
Luxury penthouse design guide will prove helpful if you're planning to revamp the flooring in your penthouse.
The top design trends for 2022 should be an useful read to catch up on current design trends and bring your flooring in line with those.
Home cleaning tips should prove useful for cleaning your floors.
Scandinavian interior design guide should tell you what kind of flooring matches with the Scandinavian interior design style.